TURBOCHARGE YOUR PRINT ON DEMAND BUSINESS!
WE ARE GIVING AWAY 1 MILLION OF OUR BEST SELLING T-SHIRT DESIGNS!
SNATCH UP THE 1M+ POD DESIGNS I USED
TO SCALE MY BUSINESS TO 7 FIGURES AND BEYOUND!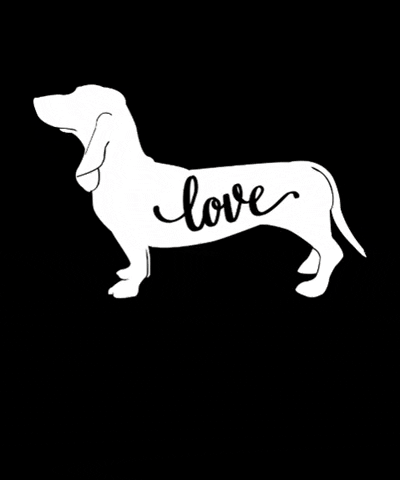 Print On Demand Made Profitable
If you've dabbled with the idea the idea of creating your own merch, look no further. I Love this niche because it's so wildly Profitable, and it's radically changed my life.
Grab over 1 Million of my personal POD designs that have generated me over $3M+ since 2015.
Take the guesswork out of the equation and get your hands on tried and tested designs that sell! No
legwork, no hassle, no risk.
My Wife Screamed When I Told Her
I Was Selling our Money-Making Machine
for Such a Dirt Cheap Price
Because that's what it is – a true profit-generating powerhouse. These POD designs brought me from a broke college student to a self-made millionaire in just 5 short years. My heart, soul, and endless energy went into researching the hottest trends in POD. Now it's your turn to profit from them. BUY NOW FOR $100
I've Made 7 Figures With These Exact Designs. And Now You Can Too.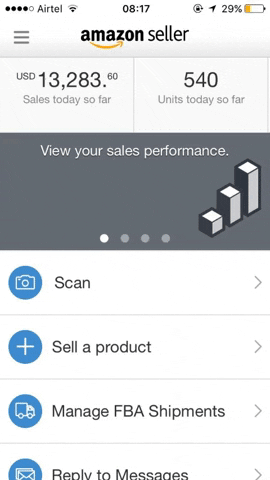 BUY 1M+ PROFITABLE POD DESIGNS NOW!
Standing On The Shoulders of Giants = Rapid Success
Why should you have to learn the ropes alone when you can learn from those that have walked the walk? Part of running a business strategically is leveraging those that came before. And their experience in the industry.
By using my tried and tested designs, you are standing on my shoulders, allowing you to see further than I ever could. This is a colossal headstart in the Print On Demand niche that will save you time, energy, money, stress, and set you up for explosive success.
In fact, you are getting over 1 million designs for a price so cheap, it would nearly be considering stealing! And I am not saying these will instantly generate you 7 figures in revenue. But if you take them and couple them with a bit of grit and determination, you will be well on your way to creating complete financial confidence. Guaranteed.
The same way I have since 2015.
BUY 1M+ PROFITABLE POD DESIGNS NOW!
WARNING: Turn Back Now
Unless You Want to Crush the Competition With POD Designs That Convert
HERE'S WHAT YOU GET WHEN YOU JOIN:
(Along with the designs, we have also created valuable bonus content)
1,000,000 Designs-Transparent PNG Files ($15,000 Value)
21 Spreadsheets of Well Researched Niches ($99 Value)
One Click Upload Dean Russo Product Feed ($100,000 Value)
Editable Designs for an Extra Fee ($10,000 Value)
Quick Start POD Guide ($199 Value)
Are these really Money Making Designs? Keep scrolling 😉
"We are working with these guys since 2016. Great design partners"-Malik
"They produce millions of high quality designs every year. Lot of research and manual work goes into these designs. Just 2019 things"-Malik
"We saved lot of money and huge ROI"-Sohel
"Just need patience guys"-Karl

"I haven't opened my account until they asked for a testimonial :D. This is Amazing"-Jake

"Just pick a niche and work. It's easy"-Nicole
"I made good sales in just 2 months but I lost my account while trying to run multiple"-PR
"Just uploaded 4 Nurse designs"-Meanie
"Never advertised at all, great start"-Creative Guy
"Mix of Paid traffic and SEO"-Jaggu
"Never expected this amount of sales"-Sean
"Started few months ago. Happy to see the results. Will work hard to reach $1000/month"-Zazzle Dude
Stop Scrolling and take action now..
I have tested so many designs over the past 5 years, that there is not a single one in this collection that has not made me money.
By purchasing this pack, you have already given yourself a huge leg up over your competitors. You know, the ones that are fumbling around trying to create cheesy graphic tees and novelty mugs that went out of fashion years ago.
I am 99% certain you have never come across an offer like this before. So if you are on the fence, considering making a move from dropshipping to POD, or are simply looking to diversify your income streams, click the link below.
1M Highly Profitable POD Designs is reduced from $15000 to $100 for a small window only.
Once this offer ends, I will likely never repeat it again. Remember, these are profitable designs in every niche imaginable that you can leverage for your own profit. If you are ready to secure your financial future and become an industry leader in Print On Demand, I will see you on the other side of checkout.
FAQ'S
Why are you giving away these designs when you are already making money with it?
After spending many years in the POD niche, we thought there is a lot of gaps we can fill as a POD platform. We are launching a futuristic POD platform for sellers, bloggers, affiliate marketers, and buyers. We have already put a very good amount of money into it, but it requires a lot more. This sale is a kind of Fundraise for us to launch our platform. Be part of an amazing product launch.
How do you deliver the designs?
We will send you a google form. Please fill the details and we would provide you access to our file system. Sharing or Reselling is strictly not permitted. Our proprietary AI tools always monitor usage of our designs. Legal will take down the stores for unauthorised usage of our designs. Please use them for your own benifit. Thanks.
Do you have money back guarantee?
We absolutely don't offer any refunds on this product. We know the value of the designs and each design is costing you $0.000067. If you have any doubts, please contact us before placing the order.
Can you help us with Shopify Product listing and Marketplace listing with same designs?
We are launching fully automated Shopify stores with 1M+ POD products very soon. "1M POD Designs" customers would get early access.
Do you guide us to make money once we purchase the designs?
We will absolutely guide you. As we are launching a POD platform, we are not going to be competing with you as a seller. So we will spill every secret out. All the methods and guides will be FREE. We don't make money selling guides.